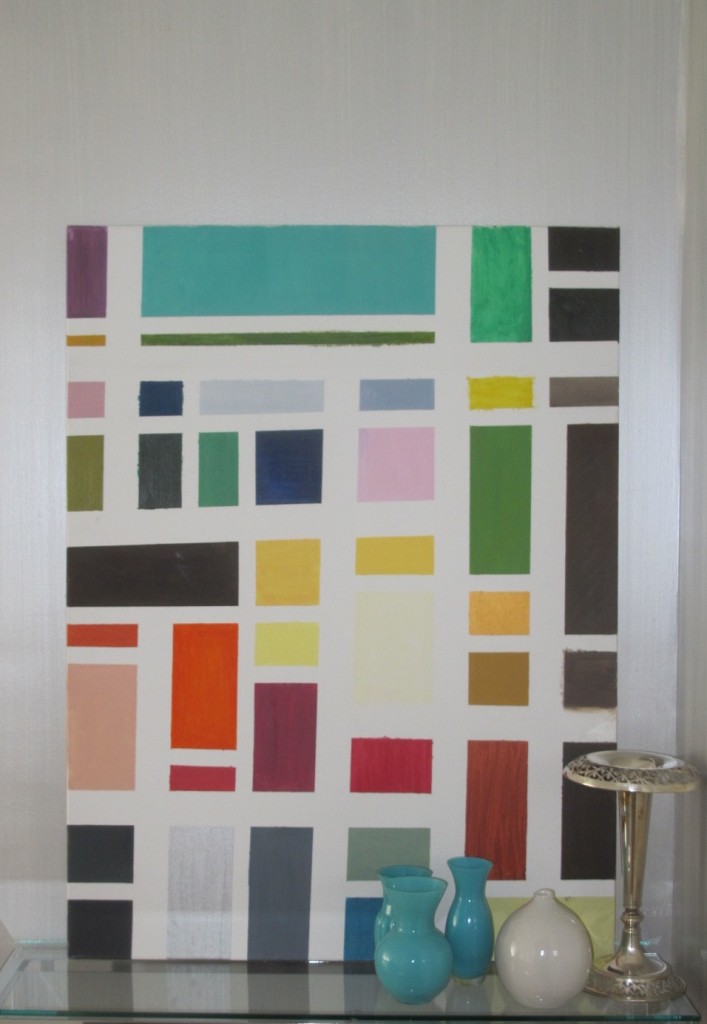 A couple of years ago, I did this project with my two little sisters for my first apartment. I hung it above a chinese console that I painted lime green!
I love that its easy enough for a kid to make, plus it helps kids learn about mixing and juxtaposing interesting colors… and I think it turned out pretty cool!
I used 1 large canvas, 2 different widths of painter's tape and acrylic paints… It took about an hour and a half and my sisters LOVED making it! I wanted it to be really bright and colorful, but you could limit your color palate and create something a little more sophisticated.
Happy DIY!