A lot of people ask me how they should set up their dining table when they aren't using it. Runners, candle sticks, flowers?
There are a lot of different ways to stage a dining room table. The arrangement should depend on the look of your room, but also on how often you use your table. If you use it every night for dinner, it would be very irritating to have a lot of different things to remove every night!
This is the dining room of designer Kelly Wearstler. They must not eat here often!
The eye needs something to look at when it comes into a room. That means layering objects of varying heights, textures and styles somewhere in the room. Even if you have a modern or minimalist home, layering is a must to create interest.
All these objects dont need to be on your dining table. You can leave the table bare, or simply styled and create a table scape on your sideboard.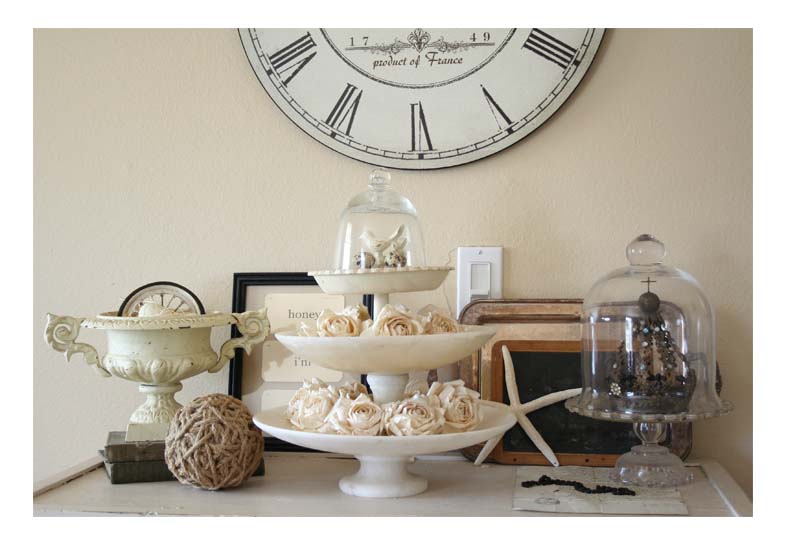 Sometimes one chic vase or sculpture is enough to carry the whole room.
Create a grouping of vases or objects. You dont even have to put flowers in those.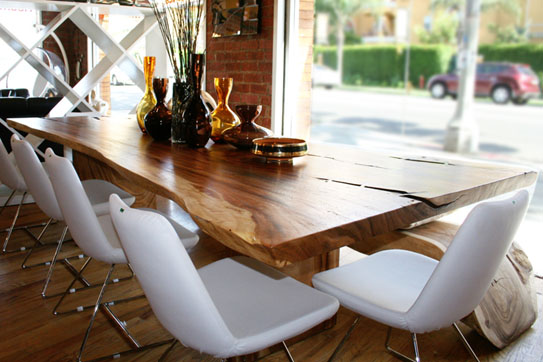 A tray  helps to unify objects that dont seem to be related. It makes them look neat and intentional as opposed to a pile of stuff that you just left somewhere. A tray with tea service, candle sticks, glasses, vases or a stack of dishes will look chic in the center of a table or on a sideboard.
Some other things to consider:
1. Books
2. Potted plants
3. Use what you have!  Your serving platters, cake stands and cloches could look great when artfully arranged.
And remember to change it up and experiment!