Today I helped my grandmother set the table for Rosh Hashanah. Apparently, I have been setting the table wrong for all these years… (napkin DOESNT go under the silverware?), but she let me infiltrate with some of my ideas this year.
I was trying to get a more modern look out of her super traditional dinnerware.
My first step was to lose the table cloth. Handmade lace tablecloths are grand as grand can be, but I think the bare table is so beautiful that I wanted to showcase it. Plus, I love the contrast of the white plates and the dark wood. It makes the table seem fresh.
Next was the choice of dishes. I chose these from all of her most ornate sets because it looks crisp, and its easy to match with other white dishes. The gold scalloped edge is glamourous but also simple.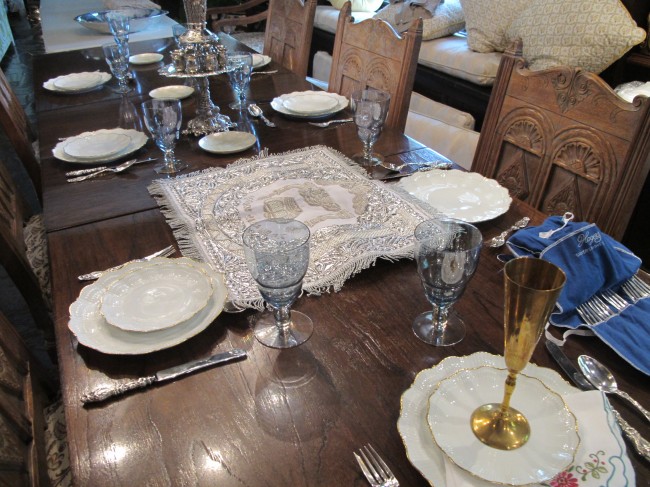 I chose a glass with a bit of color to it, and I used her brass wine cup and bronze pitcher, proving once again that you can mix metals as freely as you dare!
Sterling silver flatware is always a good thing, and on the bare glossy wood the silver really sparkles.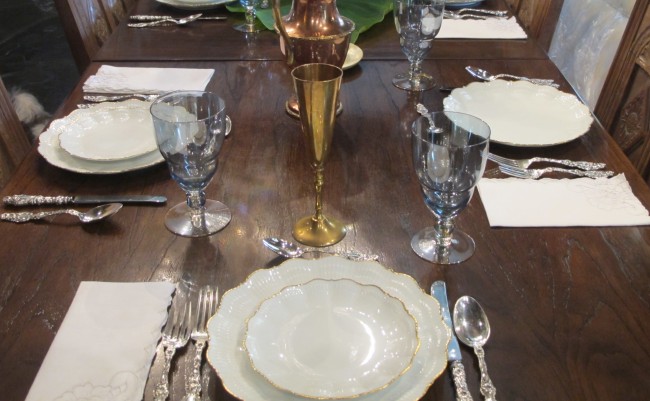 Handmade napkins and mother of pearl dishes to hold the symbolic foods complete the look.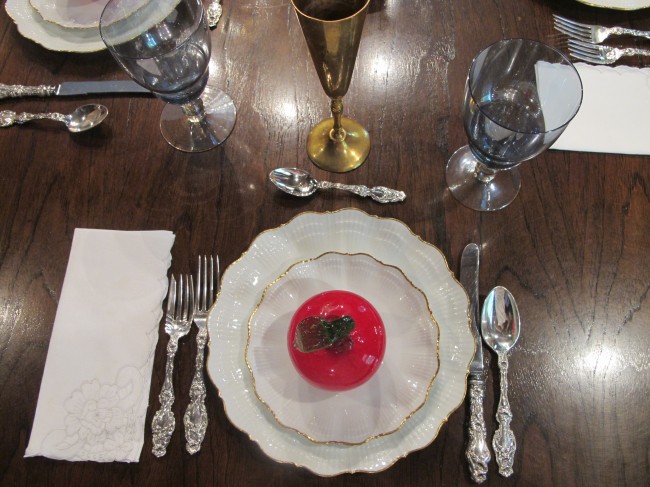 The finishing touch were the vintage glass apples that we used on each plate. Cheeky, apropos and playful, while the table remains elegant and refined.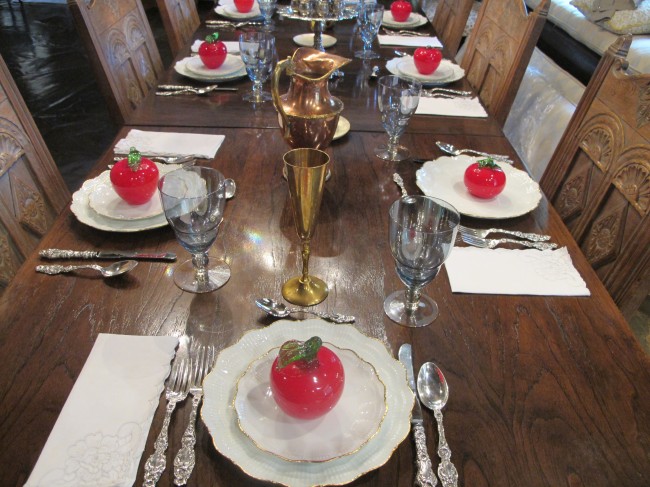 I hope you all have a lovely holiday! Check out my blog Sketch 42!